Quick Guide to Online Advertising | Making Digital Marketing Easy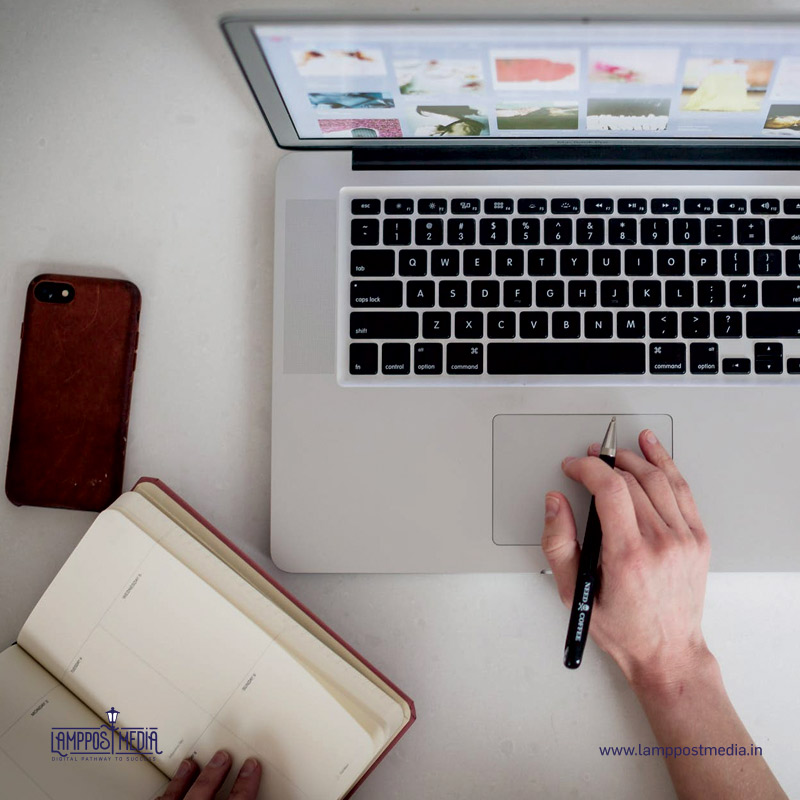 What if more than 3.78 billion users worldwide contribute to your marketplace in 2021?
While digital marketing develops your brand, online advertising will increase your brand's awareness. It has a simple aim to promote your products and services. Yes, the results are visible, unlike traditional marketing!
As a reliable digital marketing agency, we help you follow basic guidelines while marketing online. Moreover, be it content marketing or digital marketing for B2B, we are a digital marketing company that masters all! 
Here is a quick read to enhance your brand's awareness in 2021.
Understanding Online Marketing for Your Business
Selling products and services over the web is online marketing. It has the potential to convert users with simple digital strategies. Well, online marketing uses various digital channels.
These may be search engines, email, mobile applications, websites, and social media.
Interestingly, 57% of companies convert a user through their marketing blog. In addition, the companies also command 55% more web traffic through their blogs. Thus, businesses' are acting quickly to enhance the customer experience to grow and develop. The pandemic is changing the way companies market themselves. Digital marketing is giving businesses the tools to direct them to grow indefinitely!
Is Online Marketing Critical for Your Business?
Are you postponing digital marketing? Or in a dilemma to use it!
If so, stop your search for a functional digital marketing agency with us. We are the best digital media agency to align your brand's marketing needs. Online marketing significantly determines the growth graph for your business. How?
Indeed, your specific goals may vary as a business, but one thing is sure- to reach more consumers! To do this perfectly, ensure you employ the best content marketing strategies. So, we help you with workable SEO services in Bangalore. 
Whether small businesses, MSMEs, or big corporations, you require online marketing to reach the target audience. Digital marketing gives you the tool to converse with your customers online and grow your sales. 
Internet Marketing Follows a Simple Process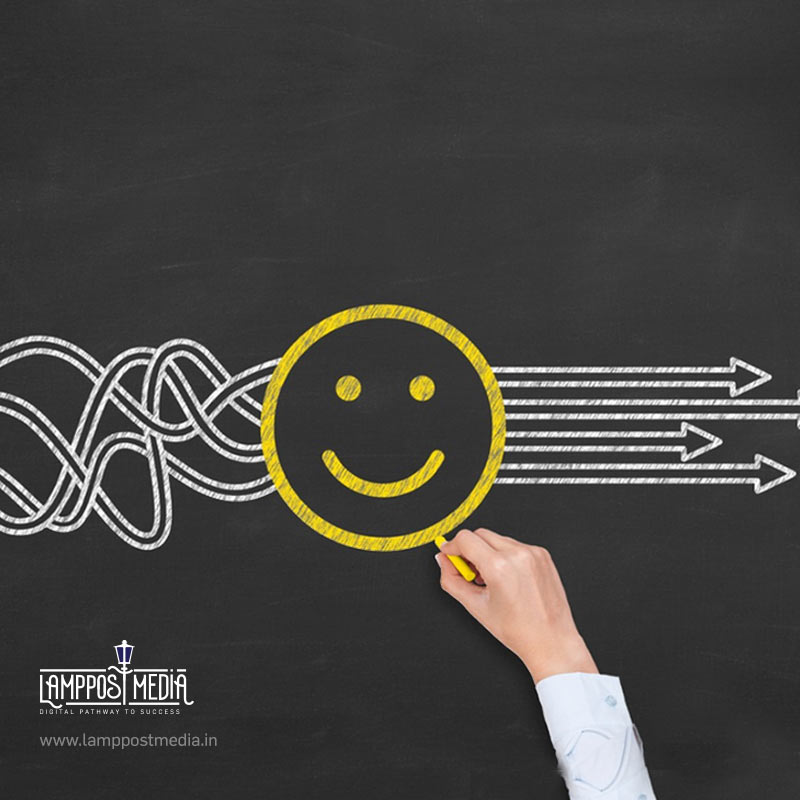 First things first, you should know the right platforms to market your business. That means if you are an e-commerce, marketing through blogs, paid ads, and investing in SEO services will help. 
Yes, good SEO services earn organic results for a brand. Also, Google rewards authentic, credible, and original websites. So, with the best SEO services, you can accelerate your company's growth. Likewise, with effective social media marketing, you can level up the marketing process online.
First, start a quality blog!
Blogs will not only help you spread your company's name but also connect with your customers online. The only essential thing here is to stay updated to the best as you can!
Next, hire Specialists to handle your website SEO
SEO trends keep changing. As the reliable and best digital marketing company in Bangalore, we help you rank your website better. SEO ensures your business scales performance on different search engines.
Ultimately, use Paid ads for strategically targeted website pages.
It is essential to reach the right demographics for your business. For example, ads will pull the right customers in a clothing brand, restaurant chain, or interior designing business. But, ensure you first experiment with micro-spends and track the responses!
DO's and DON'Ts in Online Marketing 2021
Eventually, every marketing insight counts! So, here we are, with the top 3 Do's and Don'ts while using online marketing for your business. 
First, know your audience.
Thumb rule: NEVER follow the footsteps of others while marketing your brand! Instead, research your target audience, understand the insights, know their likes and dislikes, try A/B testing, and then finalize!
Second, while using paid media, ensure you use Carousel Ads.
It is because Carousel ads show product variety on Instagram and Facebook. Plus, you can group similar products by theme.
Third, try communicating through messages to get an immediate response.
There are CTAs with messages like "the first-month subscription is FREE." Indeed, you will click! Try writing short, scalable texts in ads to attract customers. 
Further, make sure to check the following DON'Ts while marketing online.
Don't ignore the power of mobile optimization.
Build websites for desktop and mobile feeds. Consider all- creatives, ad copies, and even the content.
Don't put your customers in a dilemma with multi-promo conversations/messages.
Ad copies drive online marketing instantly. Prepare a brief that speaks about the campaign. If you have different deals, it is best to have multiple promotions separately.
Don't skip explanations of what you are selling.
Straightforwardly, it is essential to use the digital platform wisely. Be it Instagram or Google Ads. It is best to explain what you are promoting or selling so that it is meaningful.
Still not sure how to go about digital marketing in 2021? Rest assured!
Here is how Lamppost Media finds the right platform for your brand's marketing needs.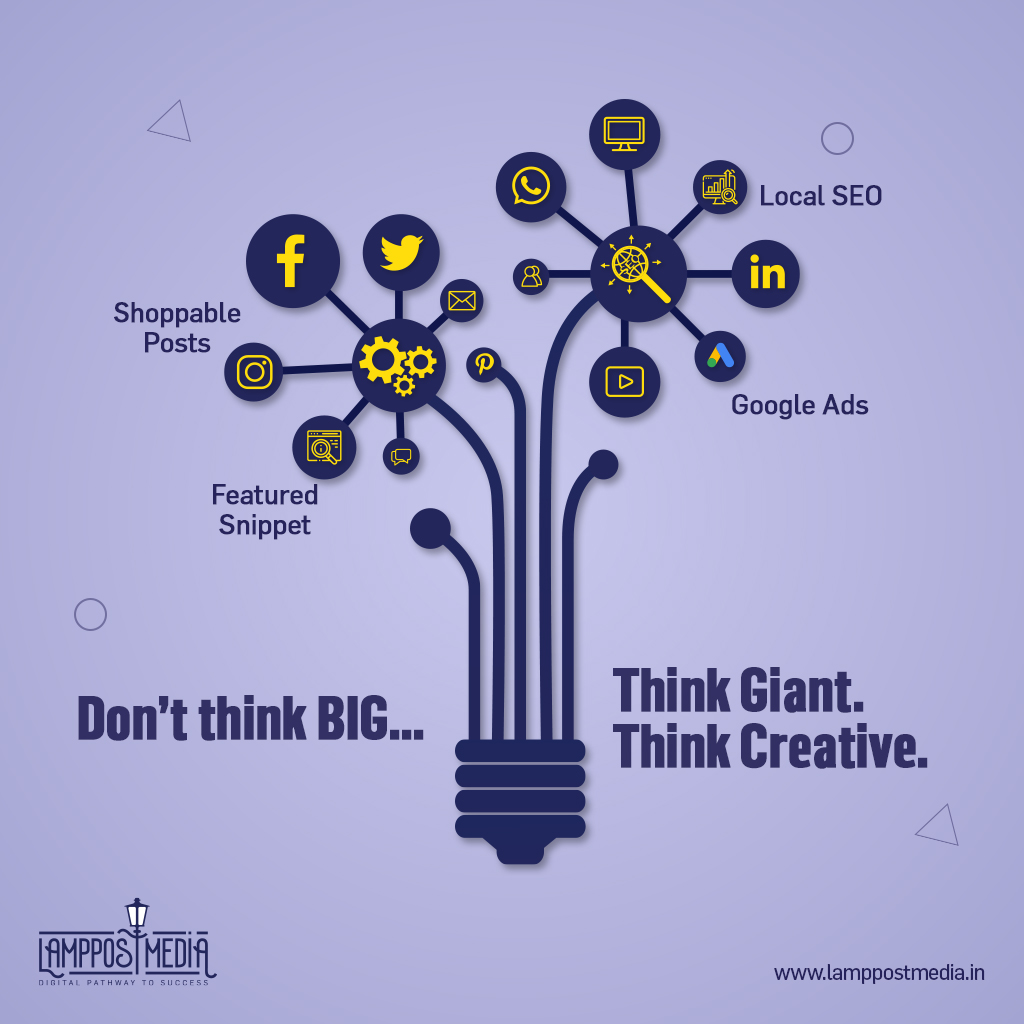 We also do B2B digital marketing and are a functional content marketing agency in Bangalore. Our specialist team of SEO professionals, digital marketing experts helps you convert users in a short period. Plus, you get complete guidance to market your brand online.
Our team works for you,
· Suggest the best advertising platform for your brand
· to boost sales effectively
· Quick assistance to grow your business every term with the best PPC services
Finally! Wrapping it all up
If you want to drive qualified traffic, online marketing is a must! With us, you can boost up your company's sales with the right online marketing strategies. So, with the above guidelines, make the most of digital marketing in 2021 to rank better. 
Undoubtedly, professional help can accelerate your business's growth.
Please speak with us: We think about online marketing on your behalf!