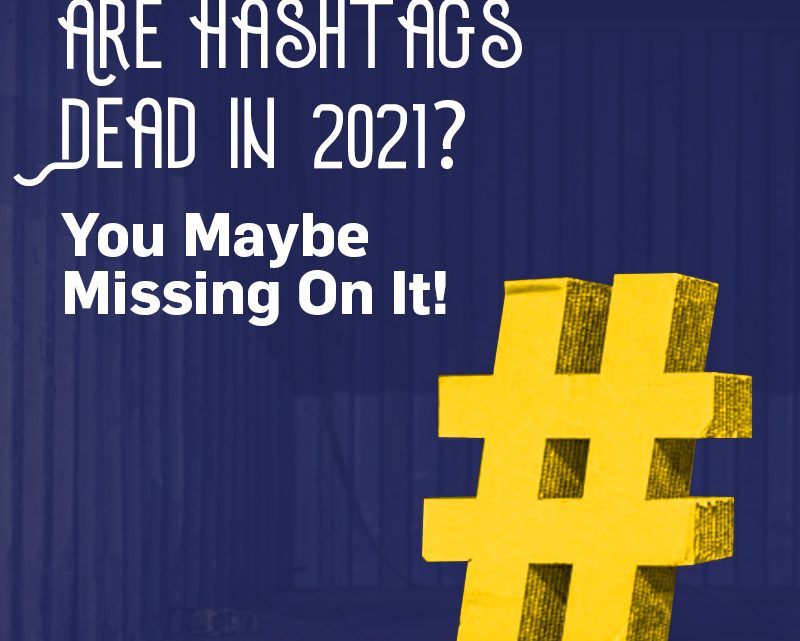 Are Hashtags Dead in 2021? You Maybe Missing On It!
When we talk about social media marketing for your business, hashtags are an essential part of your content strategy. Indeed, hashtags are still one of the most effective ways to get more eyes on your social media post, be it Instagram or Facebook.
As a results-driven digital marketing agency in Bangalore, we help you understand how to use hashtags to boost your brand's social media engagement effectively. '
This article highlights the use of hashtags on various social media and the underlying reasons which make hashtags still relevant and critical in todays' competitive virtual world! 
Understanding what hashtag means for your online brand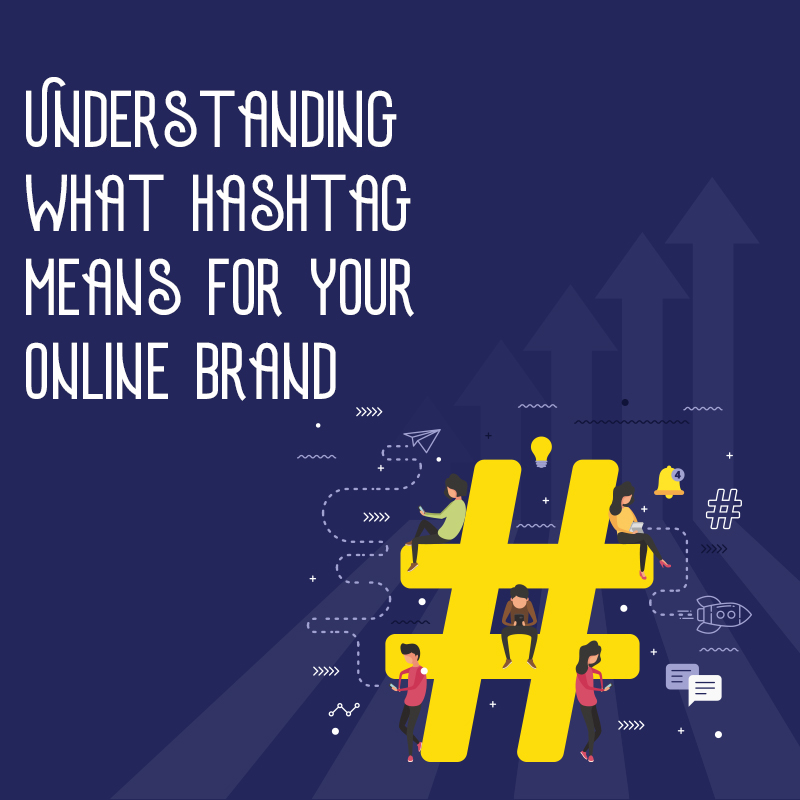 Let's keep it simple with a practical example. While you talk about Instagram's marketing strategy, you get more leeway to include relevant hashtags on your post. Yes, Instagram allows up to 30 hashtags, making it easier for you to reach the right audience.
Thus, a phrase or a word with a pound symbol (#s) earns you 12.6% more engagement than posts without them. These words and phrases are the hashtags!
For example – #instagram, #follow
Yes, social media marketing on Instagram is the best way to build an online presence ready to scale among 1.074 billion users globally. So, yes, that's a big marketplace for your business to scale profitability. 
The history of Hashtags isn't Boring; instead, it's pretty surprising!
The first use of the hashtag was on Twitter in 2007 by Chris Messina. Being a web marketer, he found this as an incredible idea to keep easy track of conversations. Initially, he stopped by Twitter's offices with an informal pitch, and the then Co-founder Biz Stone dismissed the idea.
But undeterred, Messina started to use them regularly, and the habit caught on! Surprisingly, by 2014, the venerable Oxford Dictionary gave the "Hashtag" word its stamp of approval.
If you are looking for services in Instagram marketing for businesses, we can assist you track campaigns, niche target audiences, and brand your social content.
Here is how can you use #hashtags for your social media posts
Choosing the right hashtag is challenging when selecting one from the vast options in the social media universe. Straightforwardly, your hashtag should be precise, short, and extremely easy to remember and spell. In addition, ensure your hashtags are pertinent to your business or social media posts as social media platforms categorize content and help you engage with the targeted community.
So, "what's trending now?" Upon exploring the best Instagram marketing services, you may come across such phrases more often!
 The best way out here is to actively engage with those using that tag whenever you spot a trend directly related to your business. 
Valid Reasons to back up your decision to use hashtags for social media posts
·       It remarkably increases engagement with your followers
First, using hashtags, you can direct discussions with followers with the best Instagram marketing strategy. Moreover, the best part is that it makes your post visible in the entire conversation between users. It thus points to achieve greater engagement. 
·       Next, branded hashtags build functional brand awareness.
As a business, you will find the best hashtags, Instagram B2B social media marketing. It can be content hashtags, branded hashtags, and trending hashtags. It helps skyrocket your brands' visibility, boost conversion rate and amplify your business ROI. For instance, some of the most popular Instagram hashtags this week, when this blog is live, can be #instagood, #love, #photooftheday, and more!
Can hashtags increase engagement for your Instagram posts?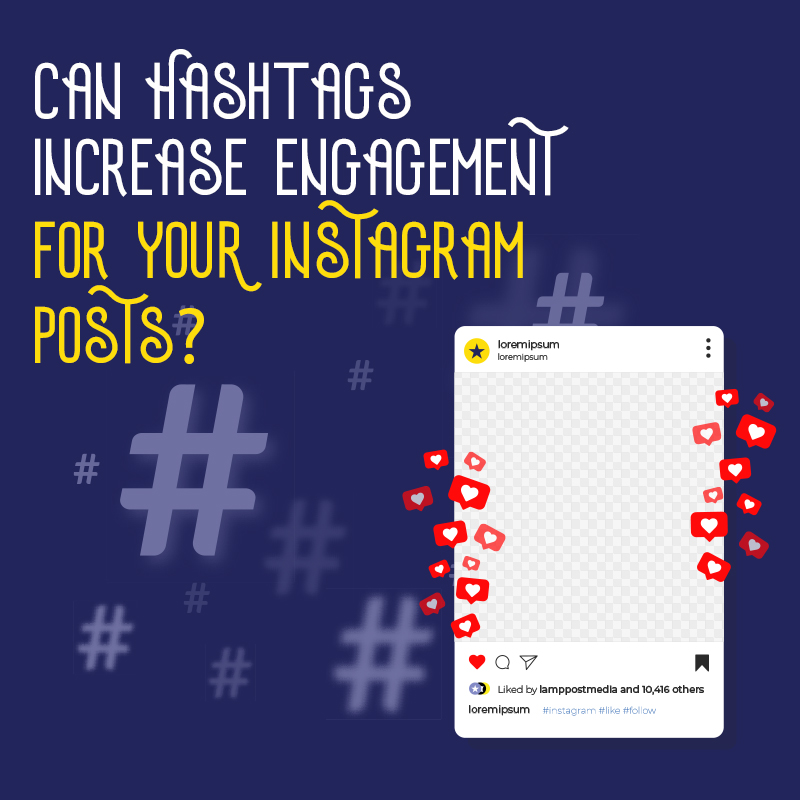 Creating the perfect Instagram strategy without relevant hashtags is not fair! Indeed. Smart, well-curated, and relevant hashtags will always reward your brand's engagement. 
Here are some of the possibilities which may be causing this trend.
· Spammy hashtags? Instagram penalizes them!
While Instagram has a long list of banned hashtags, both temporary and permanent, it is around 60,000! Some of the spammy hashtags are #alone, #asia, and #adulting. Be aware of the list as it is ever-changing.
· Using the same hashtags may not be a good idea!
For example, #love accounts for more than 3 billion posts per day! That means, if you use this hashtag, you stand a one-in-three-billion chance to get your post to the top of the feed list.
· Choosing the right and relevant hashtags are best.
Yes, finding a hashtag that is unique, relevant. A short and straightforward hashtag for your social media post is incredible. For stories, use specific hashtags to reach the suitable feed and audience for your post.
· Brand-specific hashtags can work for your business
Indeed, as a digital marketing agency, we have our own #lamppostmedia, which scales with nearly 1000 posts. On the other hand, we still use #lamppost, a popular hashtag with 21k posts. To create brand-specific hashtags, start with a list of all hashtags which relate to your brand! 
The "Pound" sign can accelerate your business growth if done right! 
Here are some Do's and Don'ts to use hashtags in Instagram
Do's to scale up your brand's engagement.
· Create a specific, branded hashtag for your business
· Research about the hashtags specific to your niche
· Use 30 relevant hashtags
·        Change your hashtags every few weeks to months
Don'ts
· Never use irrelevant hashtags
· Avoid using popular hashtags
· Never copy your competitor's hashtags completely
·        Don't use jargon or industry keyword hashtag
Conclusion
Using the right and relevant hashtags, you can drive more engagement for your brand with many views for social media posts. Indeed, small businesses and MSMEs can take this as an opportunity to reach their target audience with the most accessible approach.
Get the best tips to choose the right hashtags for your brand with us.
Contact us now!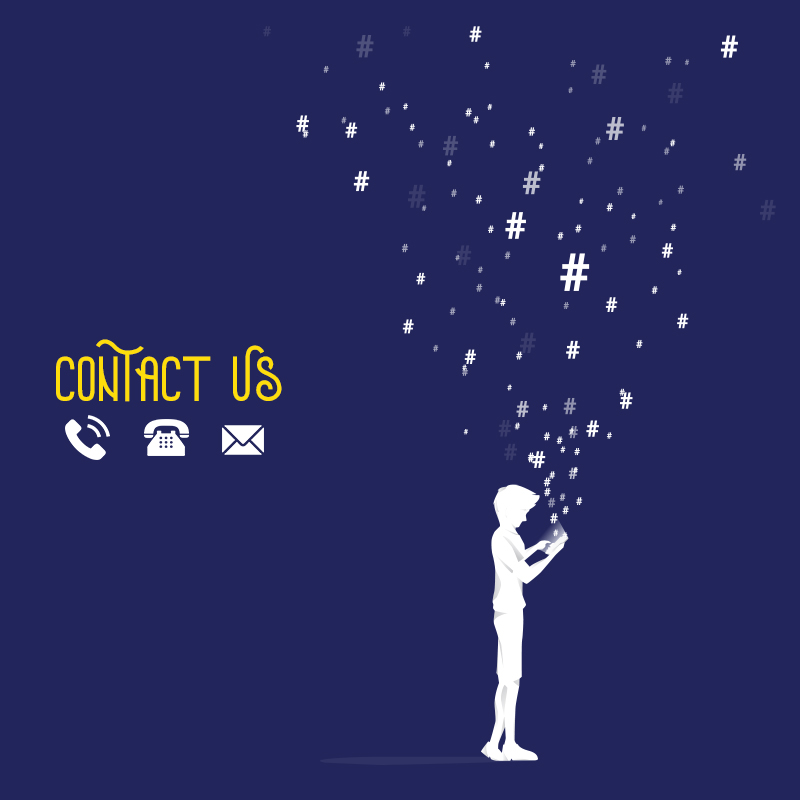 Contact us to increase your social presence