Checklist For Creating Stunning Websites? Get It Delivers Straight From Lamppost Media!
Are you a start up? Looking to build up a stunning website that fetches desired traffic? Do you want your brand scream the needs & preferences of the audience? Here's a checklist of the aspects that makes a great website from the experts of Lamppost Media, a leading Digital Marketing agency in Bangalore.
1. Domain Name: The perfect domain name needs the keyword to be embedded on it. Choose and register a domain name for your Web address. Like lamppostmedia.in it contains domain name with keyword.
2. Site Pages and Features: Develop a list of your website requirements.
I. Number of website pages
II. Amount of website storage (images and videos mean more storage space)
III. Tools such as online forms, blogs, customer reviews, maps, slideshows
IV. Links to or integration with social media
V. Video and/or audio players
VI. Shopping cart
VII. Tech support
VIII. Mobile device optimization
IX. Easy way to make content updates
3. Choose a website building application or platform: Once you have decided on a domain name, it's time to think about your website. There are many website building applications and platforms available on the market. Seek professional assistance if required.
4. Create And Customize: Opt for a website design template which is pre-made template and if you feel customize it.
5. Add Visual Elements: Logos and Images: Using visual elements is an effective way to enhance user experience, increase conversion, help with branding and improve visual appeal of your website. So Customized your websites to user attractive, it's definitely converting your traffic to conversion.
6. Get Web Hosting: Once the design is done, get it up and run it on the web. For that you need a web hosting service.
7. Sign up for Google Analytics: Google Analytics is a website analytics tool that let you understand how your visitors are interacting with your website.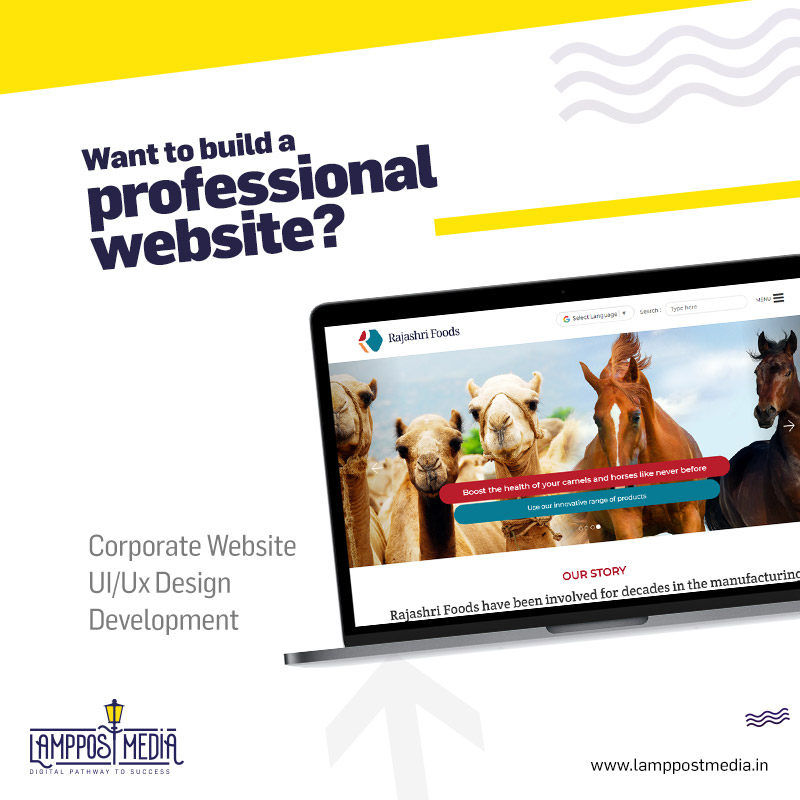 For an entire package, get in touch with the experts at Lamppost Media. We are professional web designing agency In Bangalore, we designed more than 1000+ websites like customized websites, portal website development and e-commerce websites.