Here's The Top SEO Trends in 2021 for MSMES and Small Businesses!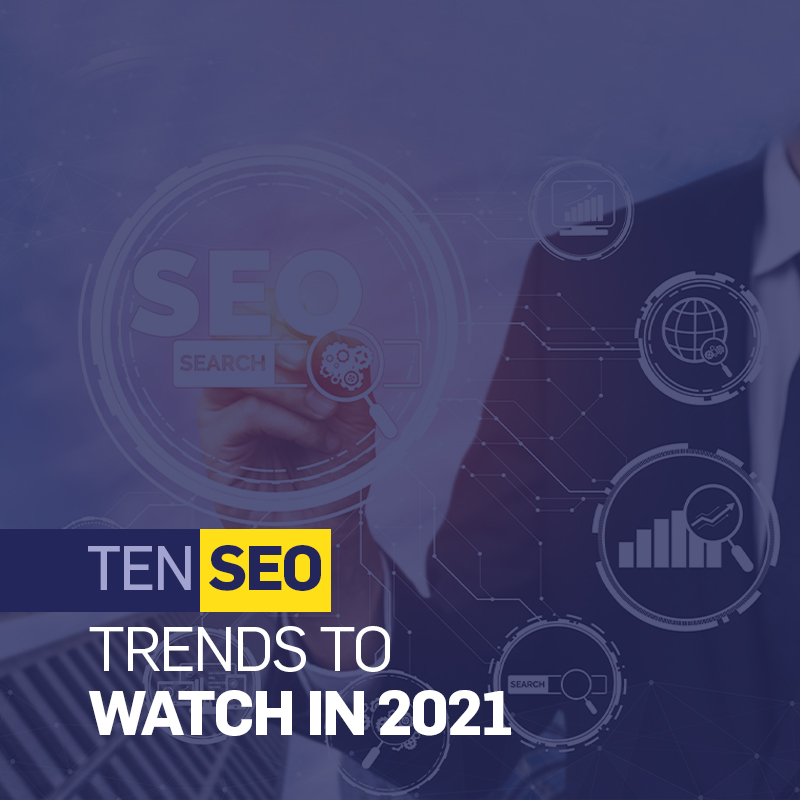 Search engine optimization is an evolving industry, which continues to evolve year after year. Thus, SEO trends change continuously. Being a credible SEO agency in Bangalore, we help you credibly align your business with these trends.
"In a single day, 3 billion+ searches happen on Google, out of which only 0.78% of searchers click on the results from the second page. "
The above figures reveal that you must rank your page on one of the SERPs to generate more traffic to your website. And it is here that search engine optimization comes to save you!
We are the best SEO Company in Bangalore; we help you employ the latest SEO trends to your business. This article provides the overall picture of the newest search engine optimization trends that MSMEs and small businesses must implement for better search ranking and a smooth growth graph!
Here is How SEO Trends plays an essential role for your business in 2021
Partnering with our reliable digital marketing services helps your business add the latest trends to better reach and ranking. As a provider of available SEO services in Bangalore, we help you determine and analyze which new trends will benefit your business to the fullest.
Around 70% users ignore paid ads and focus exclusively on organic search results. So even if you are doing it yourself or hiring the best SEO agencies, your website should do these top 5 things.
Work on user and audience intent
Analyze Google words trends
Understand Social Media for your business
Substantially increase organic traffic
Better mobile optimization
Moreover, explore some of the critical metrics for your business to take advantage of SEO trends in 2021. These will help you go for the best Search engine optimization practices if you are missing them.
First, check out your business's sales conversion. The website design and keyword optimization can determine the sales ratio. Further, it is wise to keep sight of your competitors. You will mainly hang on with the keywords which rank for them, such as while searching us, you may have typed in "best SEO service Bangalore"!
Thus, keep one eye on the latest trends and changes in the Google SERP feature to upscale higher returns.
10 SEO Trends to place your business on #1 search ranking in 2021!
Hiring the top SEO company in Bangalore is beneficial for small-scale businesses or MSMEs, especially those not tech-savvy about how search engine optimization works.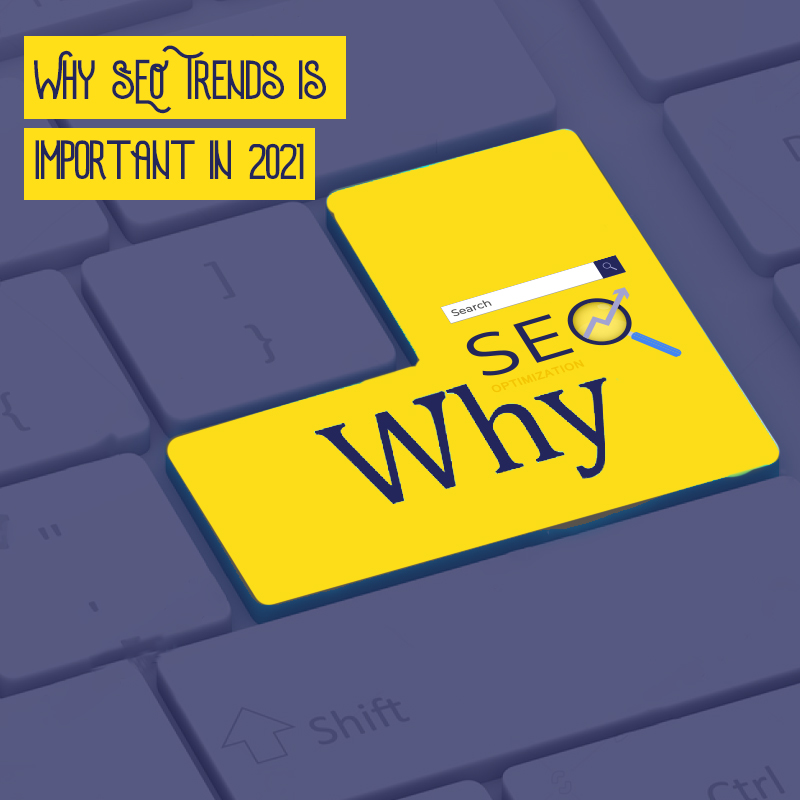 The best part is that it helps you rank your website better and ensures you stay there for a long time. To do that perfectly, here are the search engine optimization trends you must follow in 2021.
Page UI/UX factors and technical SEO
Your website should look fresh and thus ensure you employ the best UI/UX for your business. You can improve it by effectively analyzing the bounce rate of your website. If it is higher, check for reasons including poor loading speed or unrelated keywords.
BERT update rolled out in 2019. But, yes, many businesses saw its negative impact. So now, Google will check the relevancy of the content, user intent, and its quality. Further, it will also check your brand's reputation through various factors.
Being one of the most functional and reliable SEO agencies in Bangalore can help you scale your business profitably.
Never distract from the fundamentals. Improving on technical SEO practices by gearing well for core web vitals is perfect! Technical components effectively drive the website's rank.
Indeed, it is challenging for businesses to keep up with recent trends. But, it is where we, as the best SEO agency in Bangalore, help your business survive amidst emerging trends and competitions.
Smart Content and Data Sharing Trend
Straightforwardly, Google is investing more in structured data. If you have innovative content or opt for structured data for your website, Google will reward it for understanding the context and purpose of your webpage perfectly.
Seems challenging? Redo and structure your website's content with our reliable marketing team, specializing in the best SEO services in Bangalore.
Mobile Indexing and Compatibility
The Mobile-first search index will now impact how SEO helps you rank your business. It means, now Google will predominantly be using the mobile version of the content to see if your content is relevant and whether it provides a great user experience or not!
The loading speed of webpages
There is a difference between obtaining a perfect PageSpeed Insights score and loading speed. The latter is an essential aspect of search engine optimization. For example, if your loading speed is 5 seconds, be sure it is faster than 25% of web pages.
Rich and Precise Snippet content
Indeed, targeting the first position for your content with a classic pattern to rank with search engine optimization. Right from monitoring the relevancy to including your brand in the SEO title, everything counts.
Crack the first page with quality link building
Yes, links still matter in SEO in 2021! These links help the search engines uncover new web pages and precisely determine the ranking of a page on its SERPs. Therefore, external and internal link building is essential to target the #1 position on SERPs.
Conversion Ratio and search intent
You have to match your user's intent, and the SERP tells the users what a search engine thinks is the best results for their search intent. Thus, to have a higher conversion rate, ensure you provide valuable and original information on your website.
Local search predictions and trends
Zero-click searches are common now! Many zero-searches show results on SERPs in "local pack," and these are local searches. Take advantage of local search engine optimization with best ranked local keywords, or get help from online business directories.
Conclusion
Are you aspiring to rank your website in #1 to 5 ranking in SERPs?
We are the best SEO services company in Bangalore and can help your business rank #1 in SERPs! Our marketing professionals specialize in search engine optimization and thus make perfect partners for your business. So make your website future-ready by implementing these top 10 SEO trends.
Be ready with the following new search engine update.